Reading assignments made easy!
Real-time class activity analytics to help you plan your next class.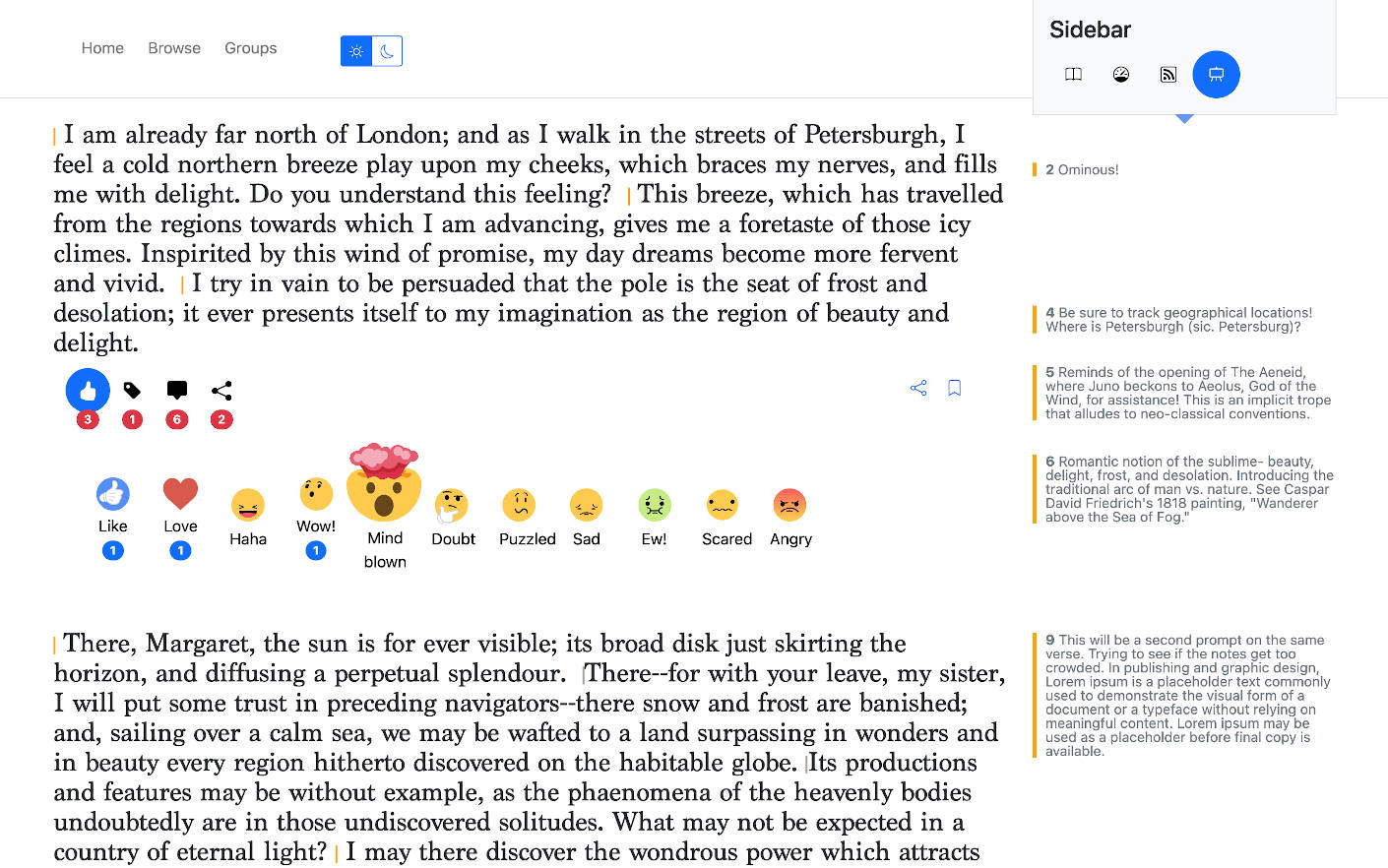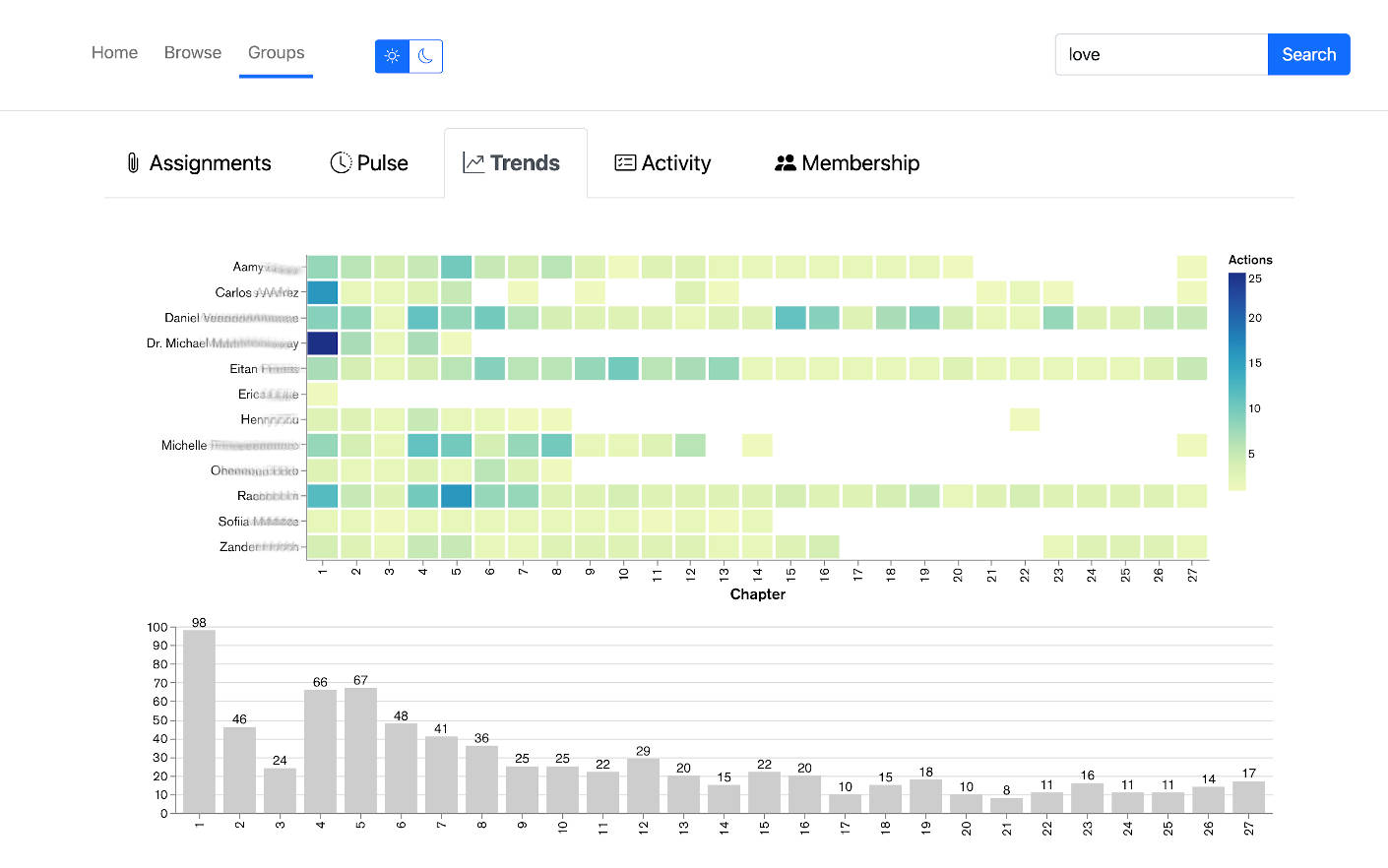 Simple
Intuitive and supported. Link to it from Canvas, Blackboard, Google Classrom, anywhere.
Clean
A beautiful and simple interface that makes it a pleasure to read and annotate.
Powerful
Fosters context reading, promotes critical thinking and civil discourse.
How it works
Assign readings to your class, and monitor their reading activity on demand, any time, from anywhere, using your laptop, tablet or phone
Create a group

Select from a vast collection of books in the public domain, free! Or upload your own PDF

Email your class to join the group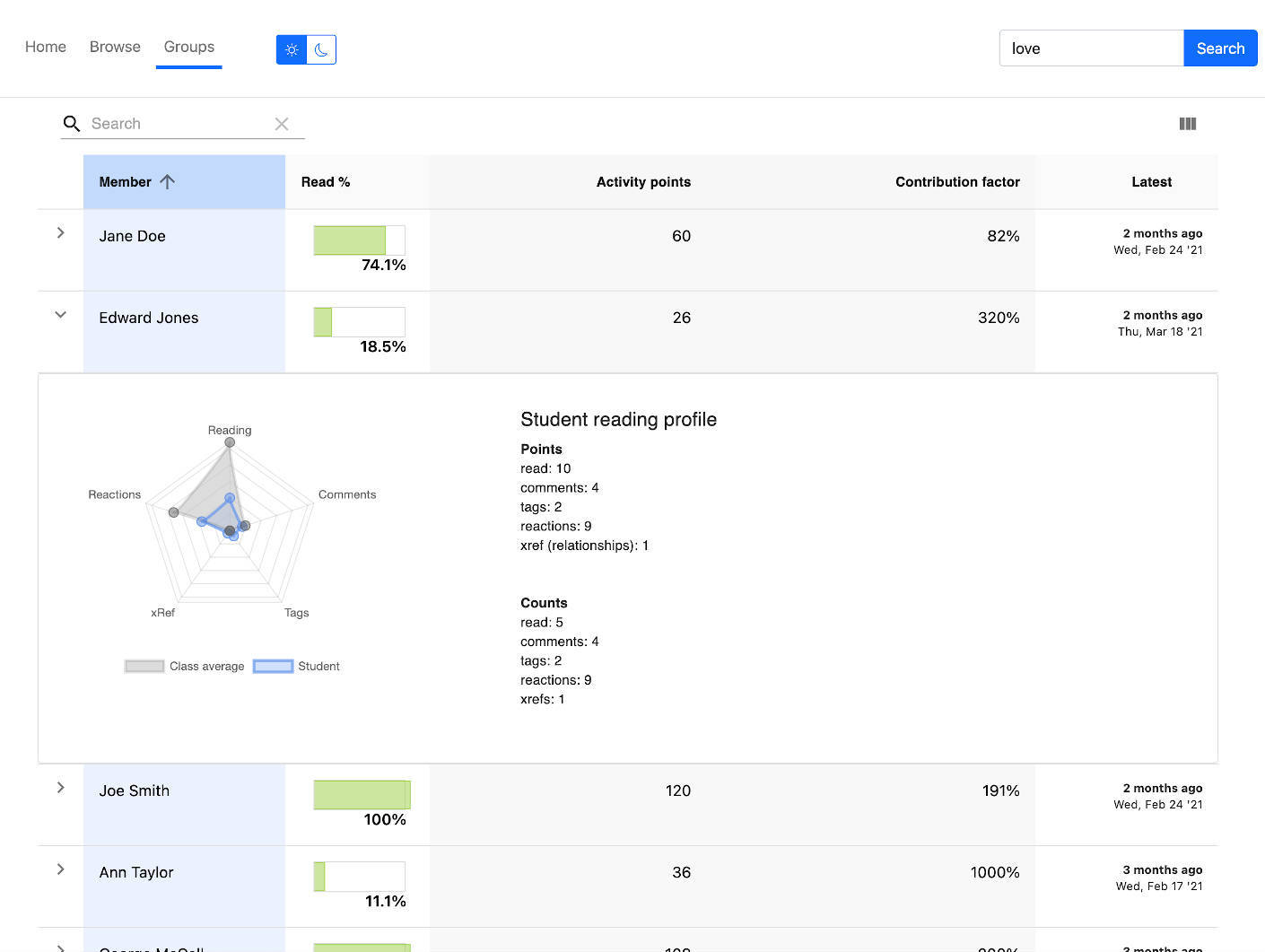 Monitor reading assignments progress in real-time
You can access real-time data about your class activity on demand
Easy to use
Create a reading assignment in seconds
Upload files
You can use your own PDF files
Engaged readers
Get activity charts and reading prompt answered
Reading prompts
Add prompts, images, videos, with ease
Pricing plans
Students
Students don't have to pay to read
Read anything

Join reading groups by invitation

Unlimited reactions, tags, comments
1 Class free
($199 for each additional class)

Up to 20 class participants

Become an ambassador: Refer us to 2+ colleagues and get your next class free once they adopt us
Institutions
Educational institutions pay a fraction of what the cost of literature and humanities text books would be for their students
Unlimited faculty

Unlimited number of classes

Direct links to the reading assignments from your LMS (Canvas, Google Classroom, Blackboard, etc)

SSO Integration options
(requires a setup fee)
More solutions for you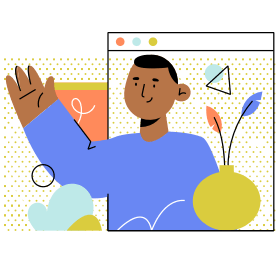 For Teachers
A one-stop shop for your reading assignments. Know which passages the class enjoys and which students struggle before your next class.
Read more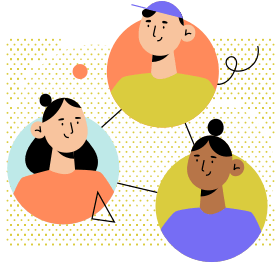 For Students
Pace your reading. Keep a record of all your notes, tags, reactions and highlights. Then export them to jumpstart your paper.
Read more
Questions & Answers
Yes
.
Assignments include your thoughtful selection of titles and even of specific chapters. They also might include reading prompts and embedded links, pictures and videos at the paragraph level. All of it can be preserved and copied over, so you can apply them on your next class. You pour your expertise into creating curriculum and so we make it easy for you to preserve and share it.
Yes
.
Your group is controlled by you, and only those who you share an invitation code can join it. Your group members can set their comments to be private too.
Yes
.
You are in control of your privacy. You can customize your user name and also indicate if you want your email to be visible or not.
Empower yourself
Your one-stop shop for reading assignments